'My Name's Les' – part 1  – Length 05:40
Les Banton now does volunteer work at the Exodus Foundation and other organisations.  How he got to helping others is quite an incredible journey. A Millionaire at 49. An Ice addict and homeless at 55
"There are no coincidences in life. What person that wandered in and out of your life was there for some purpose, even if they caused you harm. Sometimes, it doesn't make sense the short periods of time we get with people, or the outcomes from their choices. However, if you turn it over to God he promises that you will see the big picture in the hereafter. Nothing is too small to be a mistake" 
– Shannon L. Alder – Author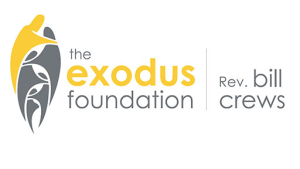 If someone you know is on the edge of homelessness the Exodus Foundation can offer assistance and advice through its 
Social Health & Wellbeing services
 and 
Crisis Intervention program.
Many other kind hearted organisations and Government bodies are also there to help. Links to just some are provided. They are offered in good will to simply assist you in starting your search. There are more organisations in all states which may suit your needs better.
Some other links to Info and Advice
Lifeline
Signs or substance abuse or addiction. Why people misuse substances.
How substance abuse affects wellbeing.
Shelter NSW
Shelter unites the voices of low-income tenants and non-profit organisations working on their behalf.